At LAX VIP Transport, we are grateful to all of our customers at this difficult time, and we would like to thank everyone very much at all levels. Yes, like many of you, we are just trying to do our job while taking care of our customers to make sure the health guidelines are followed at the LAX Car service center.
If we have learned anything from this crisis, we are all connected. Whether or not we like it, no matter who we voted for and what we look like, we all share the same earth; share the same air, the same strengths, and the same vulnerabilities. We need each other to survive.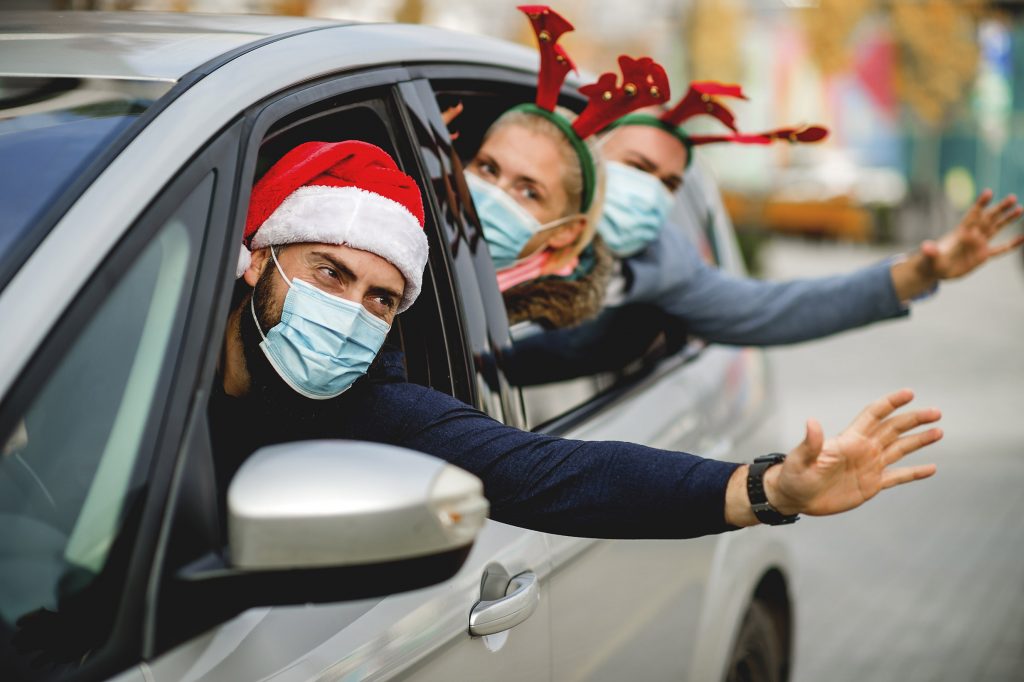 We are impressed by some of the things we saw at LAX Car Service during this crisis (covid19). How people have come together to help, and we are committed to always reciprocate with that gesture in our services to all customers who come to us. Although the curve of covid19 flattens by the day, we remain dedicated to the government and world health organization (WHO) established health measures for rental cars in the US.
Choose An LAX Car Service To Avoid Transportation Problems.
LAX Car Service offers perfect and professional transportation services for airports and non-airports with a driver. LAX Car Service cars can be picked up in Los Angeles, Orange, San Diego, Riverside, Ventura, including all airports.
We all know that traveling is stressful enough, and what makes you less anxious are car services that help you get to your destination on time. Now you won't have to worry about getting to the airport, parking your car and getting to your terminal. LAX Car Service's fast and punctual service aims to help you avoid clutter at the airport.
You can rely on the exclusive Meet & Greet LAX Car Service, enabling you to travel comfortably, reliably and smoothly to and from the airport. This reliability makes Laxviptransport one of the leading car services in LAX as you can travel from one place to another and from meeting to meeting on time, comfortably, safely and without stress whatsoever.
Choose A Luxury Car And Nothing Else.
If you've never used a luxury car before, consider it for your next trip. This is one of the easiest ways to organize your transportation. You should book your luxury car service well in advance of your trip to make sure you get one. Because this service is so popular, it's a highly requested service. If you made your reservation the day before or the day of your trip, there is no guarantee that you will find any luxury car services available.
The service's cost should be another thing to consider, and you get what you pay for just as with anything else. While trying to attract your business, the undependable LAX car services may charge very low prices; as soon as you have been transported or taking to your desire place, they may charge you some hidden fees like fuel fees and highway taxes, or even wait times when you've left them waiting for you.
Companies like Laxviptransport that charge a fair price are the most reliable; they likely have a good reputation and an established clientele, so they don't have to use low prices to attract customers. You should book an LAX car service regularly with decent cars like black cars and related services. It isn't advisable to hire a company with old or damaged cars because you don't want them to leave you on the highway to the airport when you need to take a flight quickly.
Safe And Reliable Service From The Airport
Most airline passengers trust LAX car service as the transport service always offers you a safe and reliable trip, and that's how it should be. Transportation service vehicles should consist of the latest black cars, sedans, and executive models or SUVs. The facilities provided by transport companies must be elegant, comfortable, and professional since the quality of service the customers expect is much higher than the price.
You have several options for LAX car service to San Diego airport. You have to choose who offers you highly qualified and trained chauffeurs who can understand the requirements well with their knowledge and skills.
The customer-company relationship is important, and that makes the difference. A good transportation company like Laxviptransport can provide you with a convenient means of transportation for your needs. Most of their business is based on the recommendations of customers who have used their LAX Car service before.
For example, the Laxviptransport checks flight times to determine whether flights are delayed or not, and the chauffeur is always on time when the customer is ready for a trip. Chauffeurs also pick up customers immediately and drive them to their destinations if they wish.
Look For Rates Based On Distance.
Car services at the airport are generally charged in two ways. They base their rates on the distance of the trip or the duration of the trip. The worst type of company to hire is one that charges by time. You don't want to start your journey, and you feel stressed when you're stuck in traffic on your way to an important flight. While you're stuck in a traffic jam, you'll be stressed out seeing the meter tick every minute, and you're standing still.
The best LAX Car service YOU want to hire must be one that calculates prices based on the trip's distance. This way, you can determine the distance to or from the airport before your trip and budget for the service with ease.
Lastly, it's best to find an LAX car service that keeps to covid19 new normal measures, takes you to and from the airport, delivers good cars, and charges by distance instead of time. LAX Car Service Company should provide you with the best black car, sedan and SUV service. Booking a trip is very easy and simple if perhaps you travel frequently, and you can register using the company's online account.