LAX Car Service offers professional transportation services for airports and non-airports with chauffeurs, even during the pandemic. We take precautions to protect both our employees and our customers from this uncertainty panic.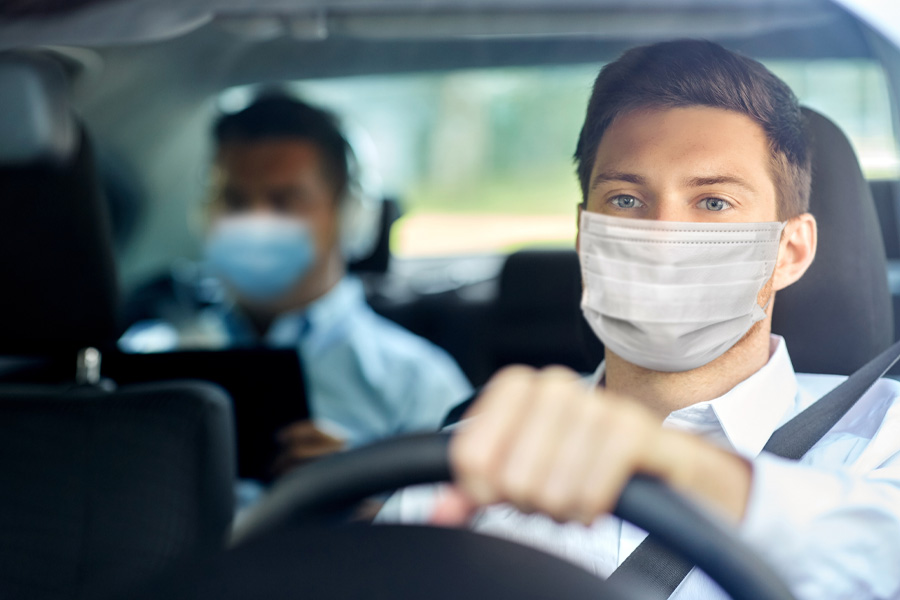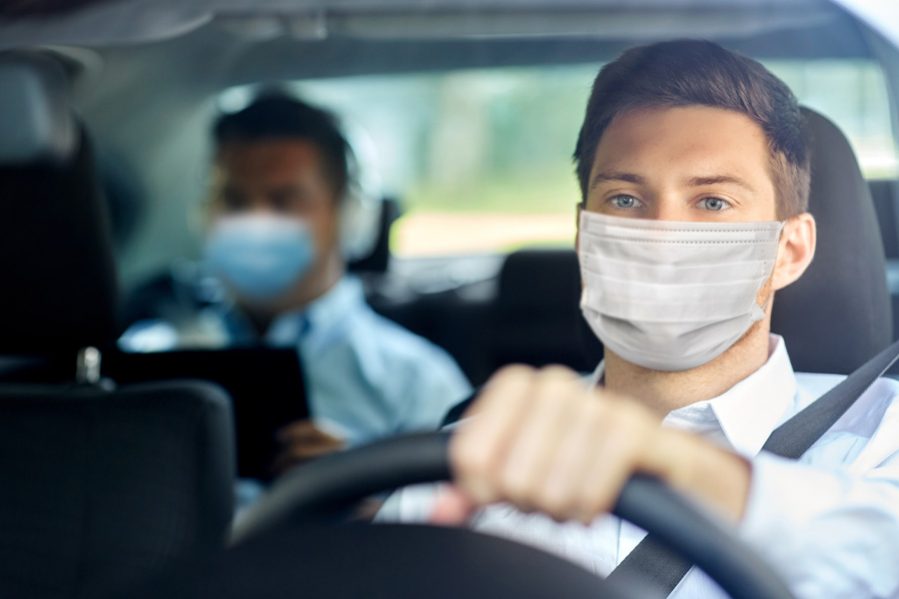 LAX Car Service COVID-19 Sanitizing And Cleaning Procedures
LAX Car Service distributes updated training materials to drivers and other employees, highlighting CDC guidelines for controlling viruses' spread. There are individual units of hand sanitizer in stock on all of our vehicles. Clorox Sanitizing Wipes are supplied with instructions for drivers to clean all common surfaces after each trip, all handles, ignition switches, and storage areas for doors, cup holders, windows, car seats, etc.
In addition to these changes, we have given most of our employees the ability to work remotely to minimize germs' spread. We have provided disinfectant wipes, hand disinfection stations, and cleaning products for employees in the office, and we ask all employees to clean their workplaces at the beginning and end of their shift.
Advantages Of Using LAX Car Service Over Public Services
LAX Car service is a popular form of transportation in California. Although there are other transportation options available, our transportation services, especially black car services, are widely used by locals and visitors. LAX airport is the most crowded airport in CA. It's because of its location, and it is well connected to popular California tourist attractions.
Tourists or visitors visiting this state want comfortable and reliable transportation that protects them and saves time under cover19. LAX car service provides better service than public transportation. You can go anywhere from LAX Airport without difficulty boarding or picking up tickets. On the other hand, these luxury car services take you anywhere in California at any time.
Luxury Car With Helpful Drivers
Luxury car providers have experienced drivers who are very helpful and practical. They will help you meet all your needs, from baggage claim to finding a nice place to stay. In addition to being available for airport transfers, the LAX Car Service can be rented to drive anywhere in California on Halloween this October.
You will need to change the transportation service several times during your trip by public transportation. That will wear you out; On the other hand, if you use the LAX car service, you don't have to think about this problem. You can have a smooth, uninterrupted ride when you take advantage of LAX car services.
Tips For Finding The Perfect Black Car Service At LAX
Today, black car services are used on different occasions and in special moments. Even today, many people in Los Angeles use black cars to shop, travel, or avoid hellish traffic at rush hour.
Say you want to rent a black car; it's better to consider some key aspects of the rental process to facilitate your experience and provide you with unforgettable moments while driving. You need to rent the most accurate black car that suits your current needs for your special occasion, such as the Halloween October fun.
Even if you are using LAX car service for the first time or a regular customer, here are safe and practical steps to choose the best luxury car company that offers a fascinating travel experience and relaxing driving.
Make A Shortlist For A Black Car Or A Luxury Car Service.
Before choosing a black car service, it is vital to make a shortlist of accurate information useful to any luxury car company to make it easier and faster to answer your questions. This selection list should contain the type of occasion you want to celebrate, e.g., parties, business celebrations, the number of passengers, the number of pick-up stops, the time you need to use the black car, the distance to and from the place, and also the day and time of the pick-up.
Now that you've completed these little list questions, you're ready to start searching for the best black car companies. Please note that in most cases, a special occasion will require some unique features and services provided by LAX Car Services, such as a sound system, a television, a sunroof, a DVD player, a roof fiber optic starlight, or even a bar. Discuss and select the most suitable services and characteristics to experience legendary and unforgettable, unique moments.
Do Some Research On The Internet To Find Luxury Car Deals!
It's always beneficial to search for car rental deals on the Internet before meeting them in person. There are several options on the Internet if you know where to look. These days, the Internet is the most popular way to find the perfect luxury car service. On the website, you can see bright and attractive photos of cars and daily information about the prices you can rent each car.
With all the relevant information, you can easily find a rental car of your choice that meets all the necessary safety guidelines for covid19 in October. And when you've made your decisions, remember that all vehicle maintenance is done for you. You can enjoy your LAX Car Service trip without any hitch.
Booking In Advance For The Peace Of Mind
Like LAX Car Service, most car rental providers also offer GPS systems for a small weekly fee so you can have more fun. A GPS can save you time by not having to stop and look at your map or ask for directions. So why buy a great sports car when you can drive a different one every day of the week? Also, by reserving online in advance, you can be sure that you have already reserved a car.
Decide On Your LAX Car Service Requirements.
Also, read all the services and look for hidden extra costs before deciding to rent a car. Different car rental service providers offer different services: free internet access for customers, readily available child seats, affordable daily weekly monthly payments, and more. Decide what your exact requirements are before comparing offers.
Lastly, LAX car service is luxurious, comfortable, safer, and less time-consuming. You can have a comfortable ride in a stylish black car as Laxviptransport closely monitors the outbreak from CDC and WHO assessments. The Lax Vip Transport keep you informed of any changes or updates to their luxury car services during COVID 19 month of October.